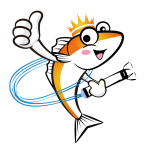 Welcome to Kings Fish Tank & Maintenance, the company that is dedicated to making all your fish tank dreams come true!
Kings Fish Tank & Maintenance was founded on the principle that everyone deserves the pleasure of relaxing in front of a beautiful fish tank. We are located in New York, with our home base in Brooklyn, and we provide services to our many customers in the New York area. Have you ever wondered if a fish tank is right for you? Are you sick of maintaining your already existing fish tank? Do you have a fish tank already, but would like to rejuvenate it? Perhaps a more modern look would do the trick? Or perhaps, the perfect gift for a special someone would be a perfect fish tank? Look no farther than King's Fish Tank. At King's Fish Tank & Maintenance, it is our goal to please every single one of our customers, and accommodate their needs by providing them with the best service and top of the line, quality products. We also pride ourselves on being the most convenient full service fish tank maintenance in the New York area. At Kings Fish Tank, simply schedule an appointment, and be confident that your fish tank will be serviced by the most knowledgeable maintenance staff in business.
We treat every single fish tank as if it were our very own.

Give us an opportunity to make YOUR dreams come true!
Fish Tank Design:
As needed, we evaluate fish tank location, advise on most optimal placement, and, when necessary, advise on surrounding furniture, using licensed contractors and/or designers, depending on what is needed.
Installation
Complete Fish Tank Set Up and professional Installation, from A to Z. We provide all the necessary components for your fish tank, including, but not limited to, fish, filters, coral, gravel, tank decorations, all at market value or below.
Maintenance
We regulate the water, change the water, clean the tank when necessary, clean the filter, and clean the algae that may grow. We also do water testing, water adjusting, ph balance regulating. We can do this on a weekly, bi-weekly, or monthly basis, depending on the needs of each tank and customer.
Our Gallery
Welcome to our Gallery! We've chosen some of our favorite looks, in all different price ranges, and we are sure we can find something to please you!
Q: Is a ten-gallon fish tank too small to require maintenance?
A: No fish tank is too small for King's Fish Tank & Maintenance  
Q: Can saltwater fish be added to a regular fish tank?
A: The only way you can add saltwater fish is by turning your tank into a saltwater tank.  
Q: Are monthly visits necessary for proper tank upkeep?
A: Ideally, it is a good idea to change the water in your tank every two weeks, however, properly cleaning the fish tank should be something that is done at least once a month.
Q: I would like to put a fish tank in my daughter's room. Do I need a space for it near a wall outlet?
A: That depends on what type of fish tank you choose to go with. If your fish tank will have a filter, a light, etc. it will need to be plugged in to a power source. If it is a small bowl fish tank, you can place it anywhere. So long as the water and the tank are kept clean, and the fish are fed, ordinary goldfish can thrive.
Q: Can I clean and maintain my fish tank on my own?
A: Of course you can. A simple instruction manual or video clip can give you pointers to simplify cleaning it out, however, we do not recommend the use of harsh chemicals or soaps, as they can poison your fish or mess up the proper ph balance of your water, so it must be done with care.
Q: I would like to buy my elderly parents a fish tank. Will it involve a lot of maintenance on their part?
A: If you maintain the tank, or hire a company to maintain the tank on a monthly basis, and they feed the fish regularly, it will be no hassle at all for them.
Feel free to contact us for a free estimate!
Questions? Comments?